This is my first venture into the world of Sparitual polishes. Check it out!
Sparitual Hope Springs Eternal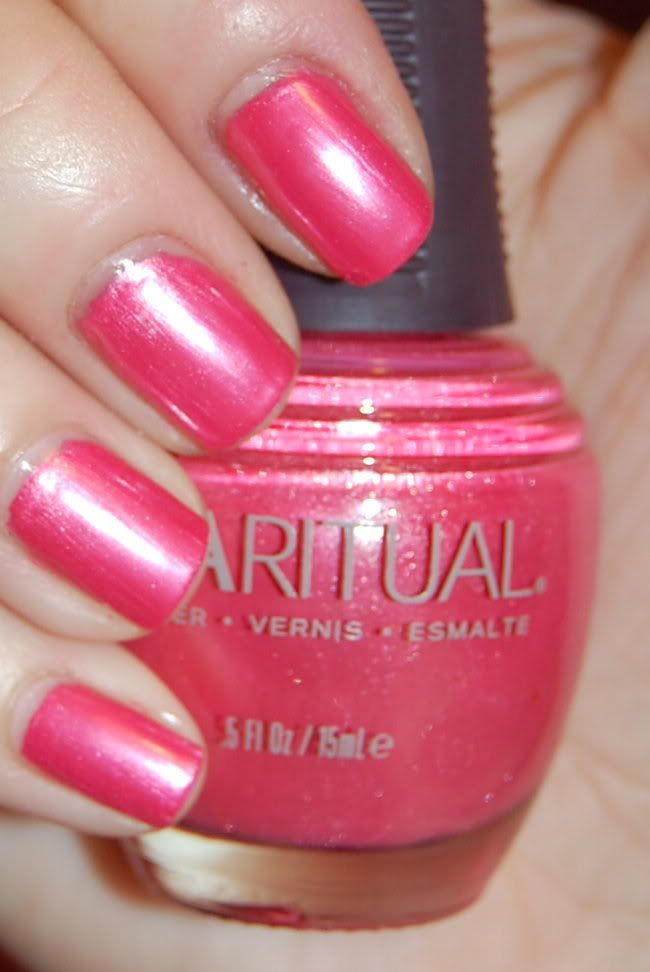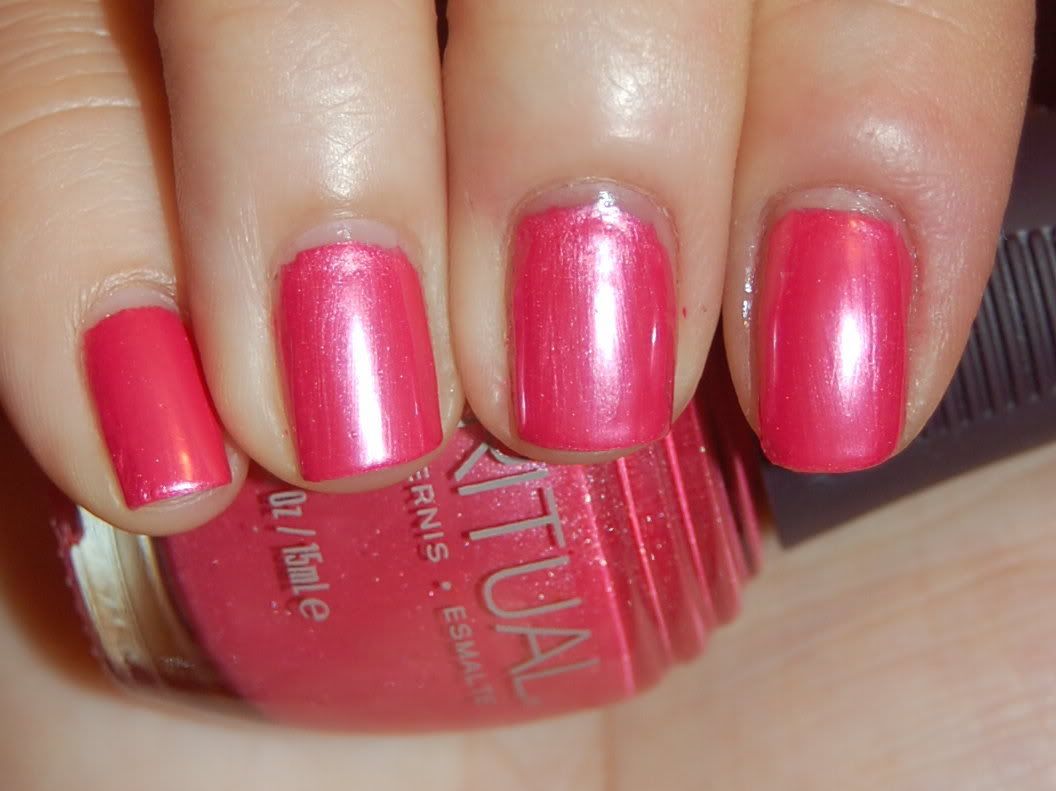 I absolutely adore this color. I think it's gorgeous. It is a rose-colored polish with a silver sheen to it. The formula was on the thick side, which made application incredibly difficult. I am wearing two coats here, and I had to be careful with the brushstrokes, because as you can see, they are quite visible on the nail. I love the little hint of shimmer in the polish! It's perfect for spring and summer. Wear was also very good with this. I think I wore it for over four days, and there was no chipping, and minimal tipwear.
I got my Sparitual polishes from
www.skinstore.com
. They had a Mother's Day sale which was 20% off your whole purchase, and they ship free when your order is over $49, so I bought several polishes since it seemed like a good deal :-) I have a few more to try out, including Fall in Love, which looks GORGEOUS in the bottle, so stay tuned :-D