I just changed the look of my blog using one of Blogger's new templates. I hope you like it! :-) I kept the pink because I like it, but snazzed it up a little :-)
China Glaze Moulin Rouge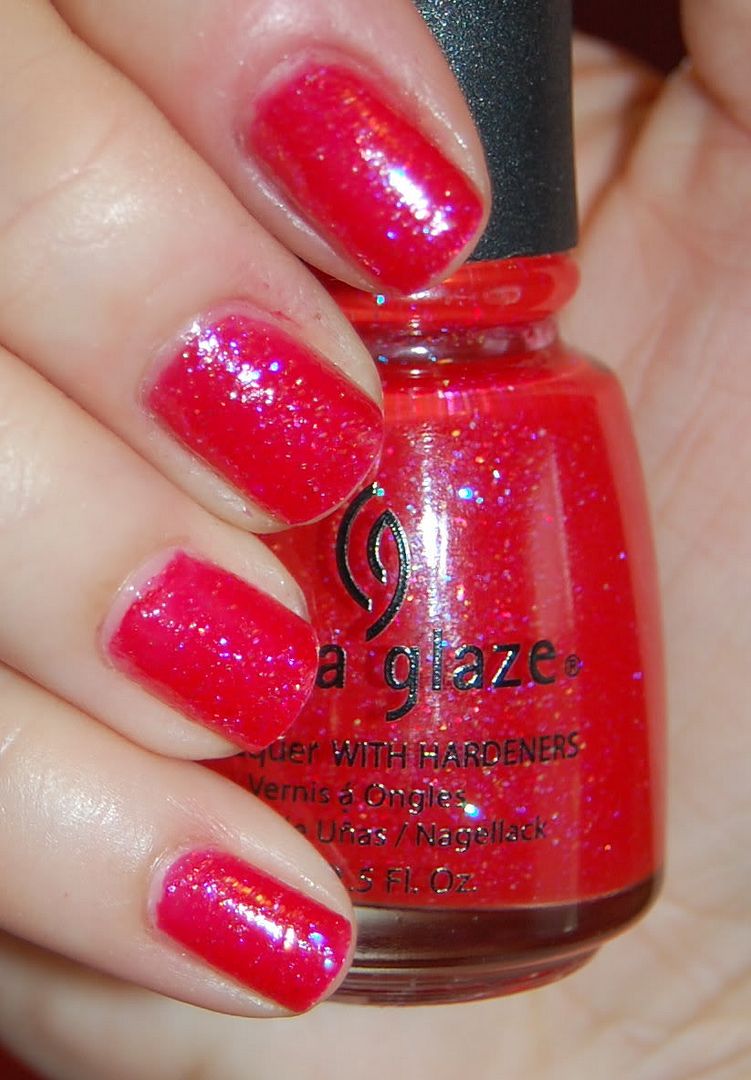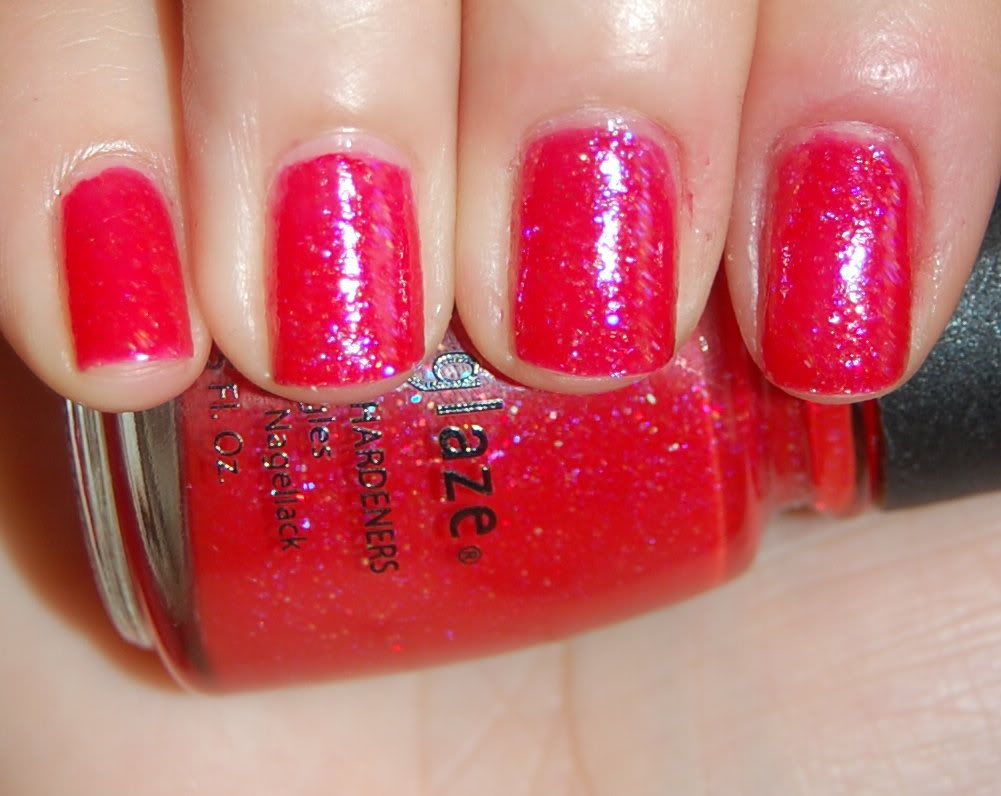 outdoors, direct sunlight: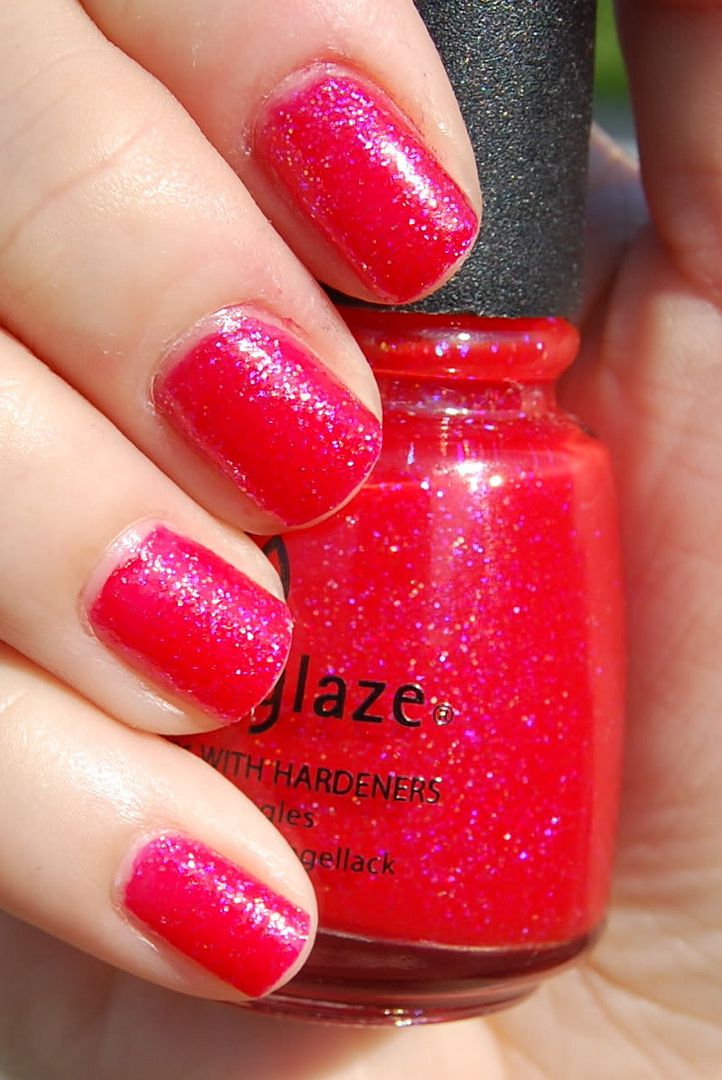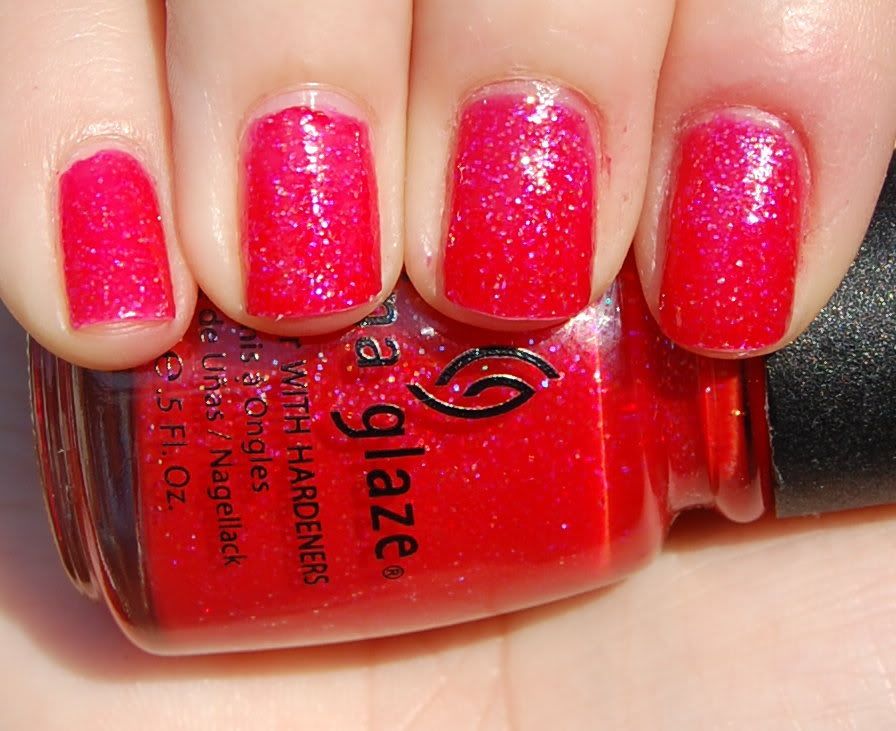 You'll have to be patient with me as I slowly make my way through China Glaze's Specialty Collection. Today's polish is another glitter from that line. It's called Moulin Rouge and it's a bright red polish with densely-packed microglitter in there. I had a difficult time taking pictures, because my nails look incredibly grainy in all the pics, but I promise the polish is a lot nicer than what my pictures reflect. The application was pretty good though it didn't "wow" me. It was a tad grainy and took a healthy slathering of top coat to even it out. This one wasn't too bad to remove, but it wasn't exactly easy.
I hope everyone has a great weekend! Yay for Fridays!!!