I was going through my stash of untried polishes, and noticed an OPI Suede in there! I was surprised because I could have sworn that I've swatched them all, but apparently I was wrong! So, here is the one that I found lingering in my stash...
OPI Russian Navy Suede
(direct sunlight)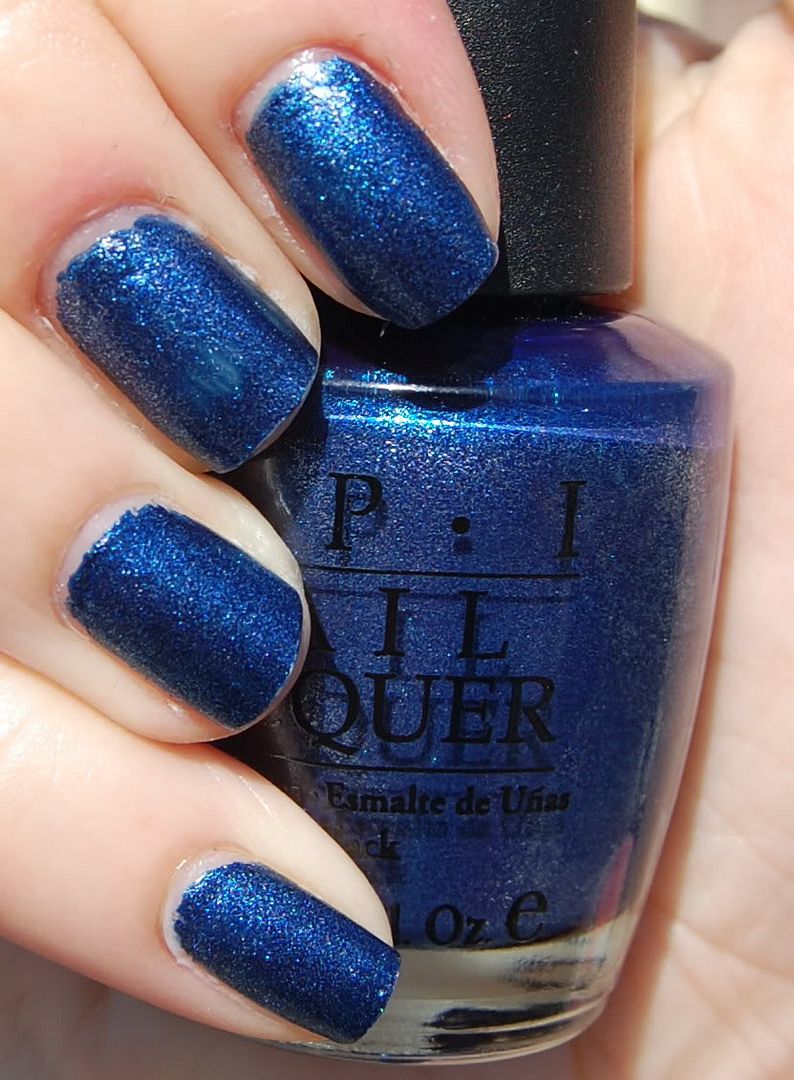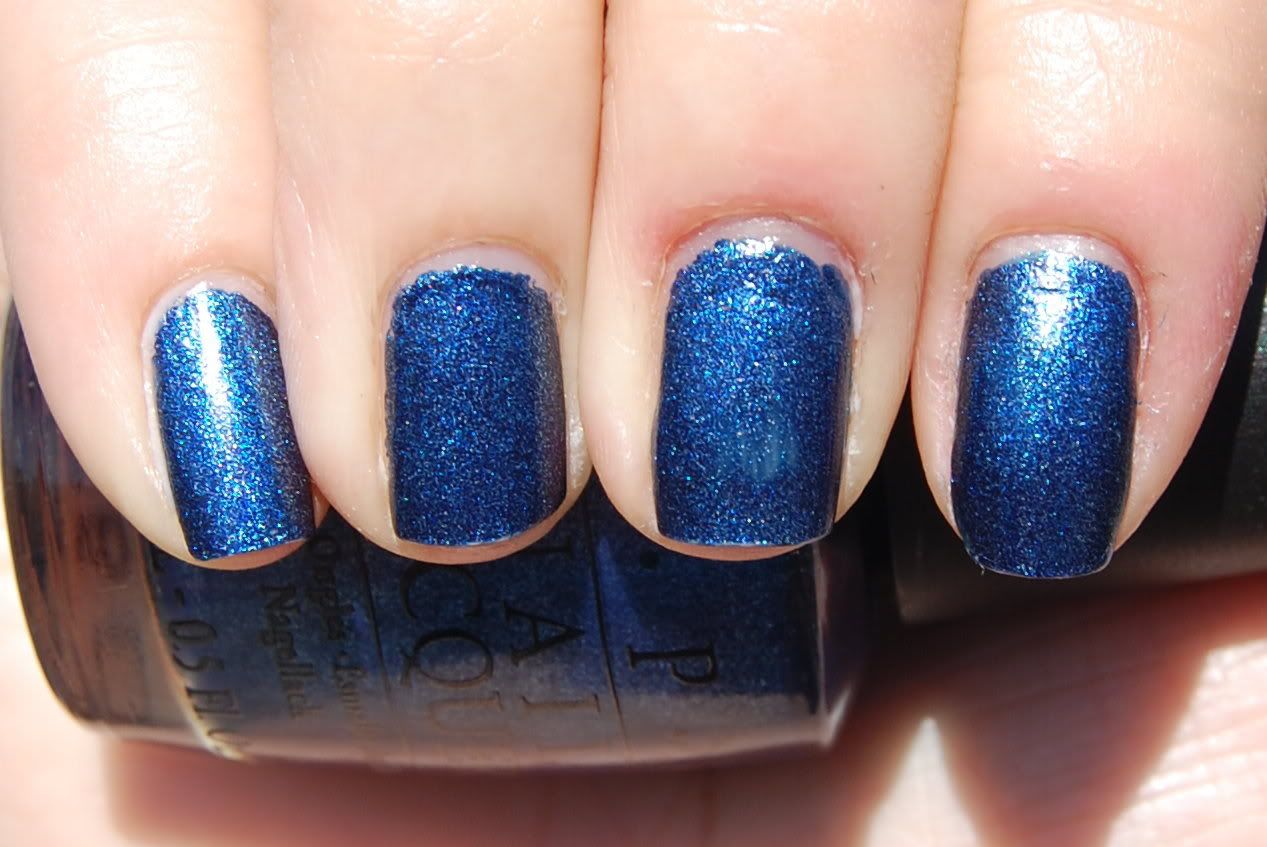 I'll keep this short and sweet, since I've already tried the other five OPI Suedes already. This one honestly is not different at all in terms of application or formula. OPI is generally pretty consistent. The color is OK, but it doesn't quite "pop" enough for me. It is kinda plain-jane navy for me. I'm not a navy girl (I like blue though, which is strange), so I think I only wore this for a few hours before I decided I had enough and was done with it.
Speaking of suedes, I do have more coming up. After OPI released their original six suedes, I've noticed other companies and brands doing the same thing. OPI themselves released a new suede -- Here Today, Aragon Tomorrow Suede, which I have and will be trying out soon. Also, I picked up a mini-pack of four suedes from Ulta that I randomly fond hanging out on a shelf. The colors look great, so I'm actually pretty excited to be trying them out :-)