Savina is a brand that I don't feature much because honestly, I only own two polishes from them. The only place I've ever seen them be sold is at Nordstrom Rack. Even though I only have two, they are two KICKASS polishes. This one here has got to be one of my favorites of all time!
Savina Black Pearl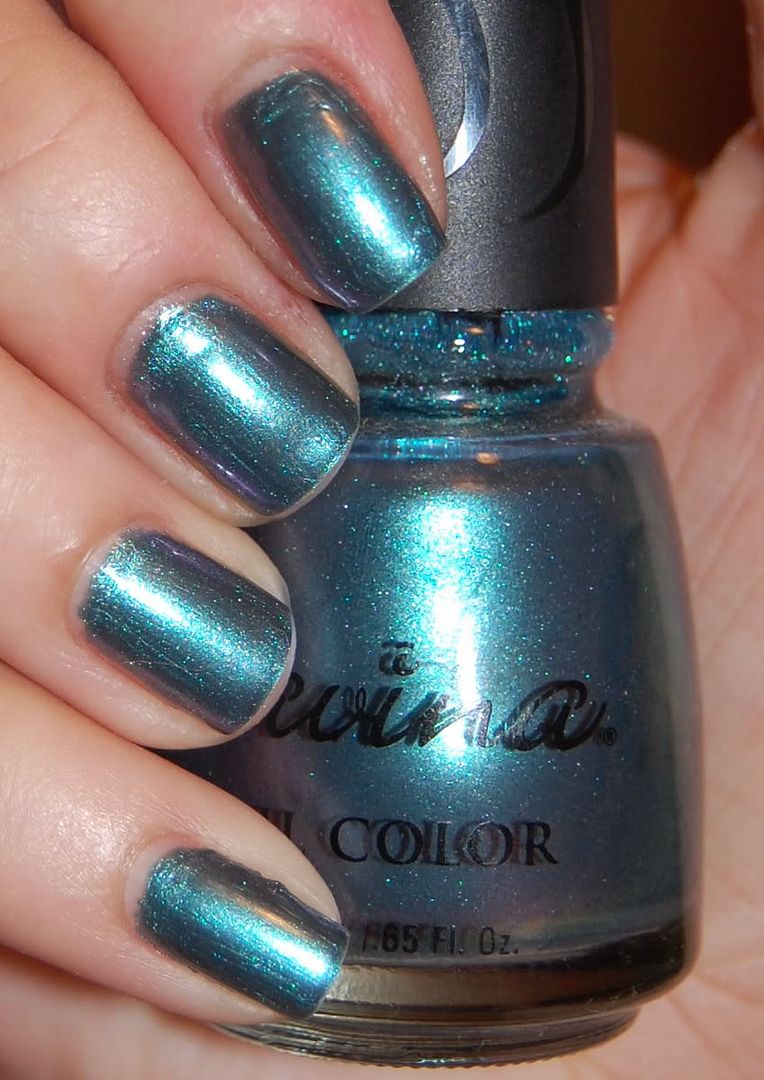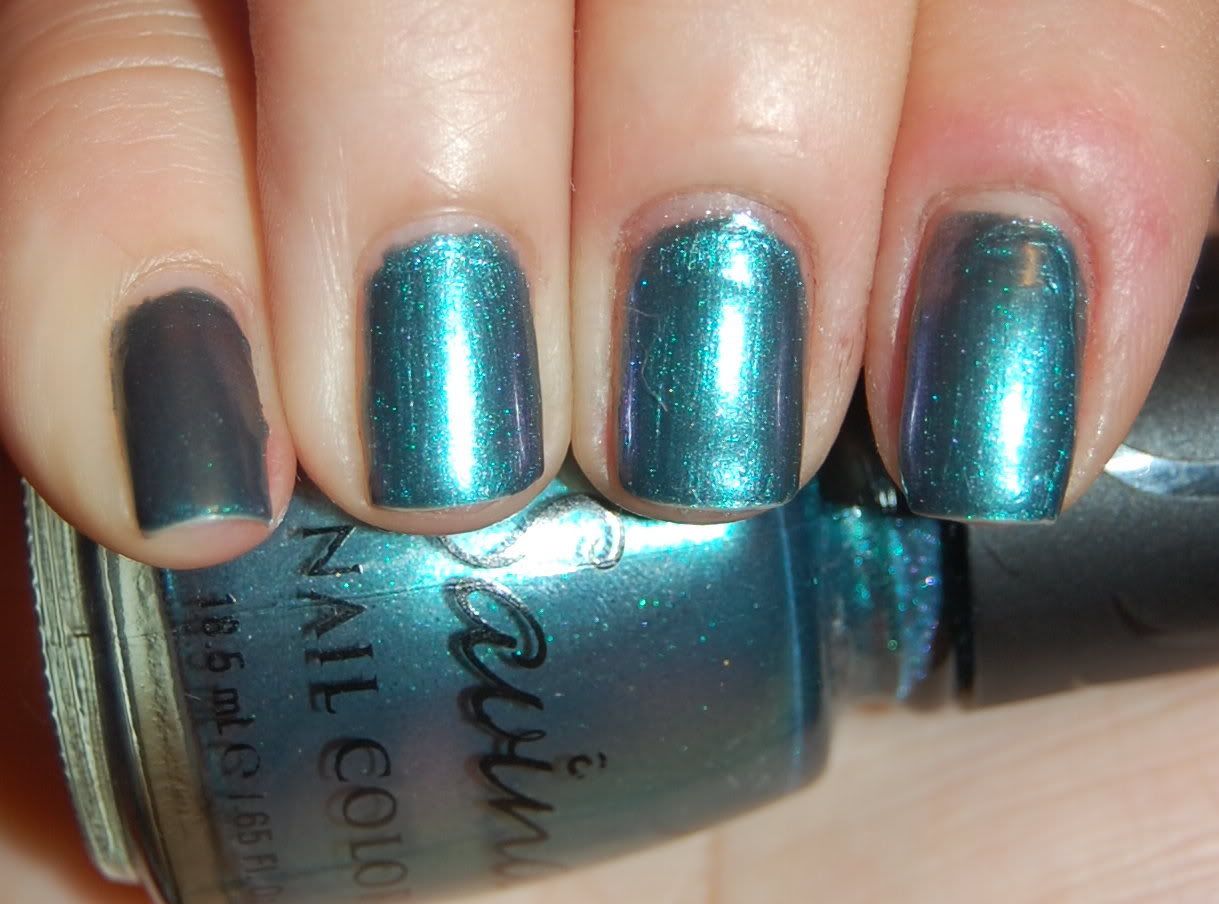 I am really upset that my camera didn't take good photos of this polish :-( This is a GORGEOUS teal/blue/purple *duochrome* polish! Of course, in these pics, you see mainly teal, but depending on the lighting, it is also purple and blue. You can see it a little in the bottle, but it is much more obvious and apparent in person. The formula was also surprisingly wonderful. It's thick, but not too thick, applied very well, and only needed two coats. And, Savina only costs $4 at my Nordie's Rack :-) Does anyone else own Savina polish? What do you think of it? The only other one I have is
Money Tree
, which could be a dupe for the incredibly-hard-to-find China Glaze Moonpool.