I am closing out my Designer Series posts with a real BANG!
OPI Designer Series Royal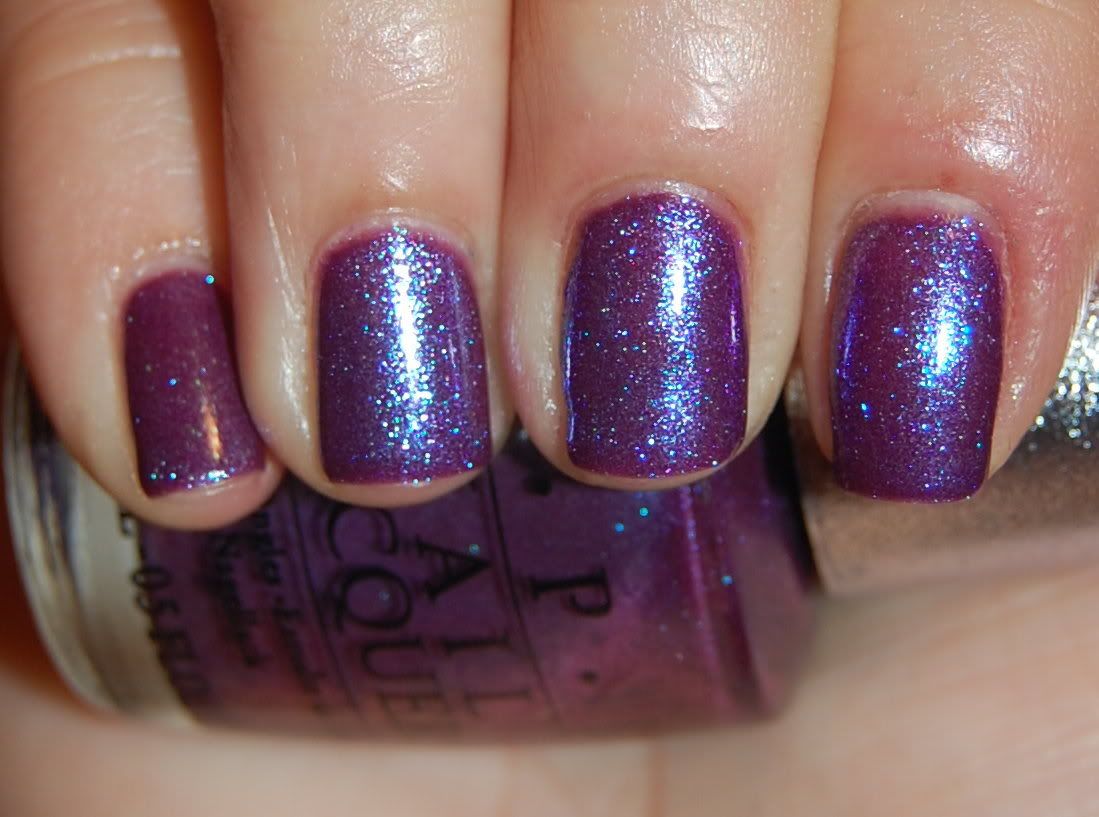 Is this one a beauty or what?? The polish was quite sheer and I am wearing four coats here, plus a top coat, but trust me, it was all worth it. This is an absolutely amazing and gorgeous color! It is a bright purple with a blue and pink holo effect. It's simply stunning! I absolutely LOVE this color! If you can find it anywhere, you need to snatch it up ASAP!
I will resume my non-DS posts tomorrow :-) I've been trying to perfect my Konad skills, so I've got a few of those coming up, as well as some other spring and summer-appropriate shades. Oh, and of course, my giveaway details! I got a Bare Escentuals eye kit yesterday that will be part of the giveaway :-D Deets coming up soon! xoxo