G'afternoon everyone :-) I have a Konadicure to show off today! First off, here's the base polish:
Essie Chocolate Kisses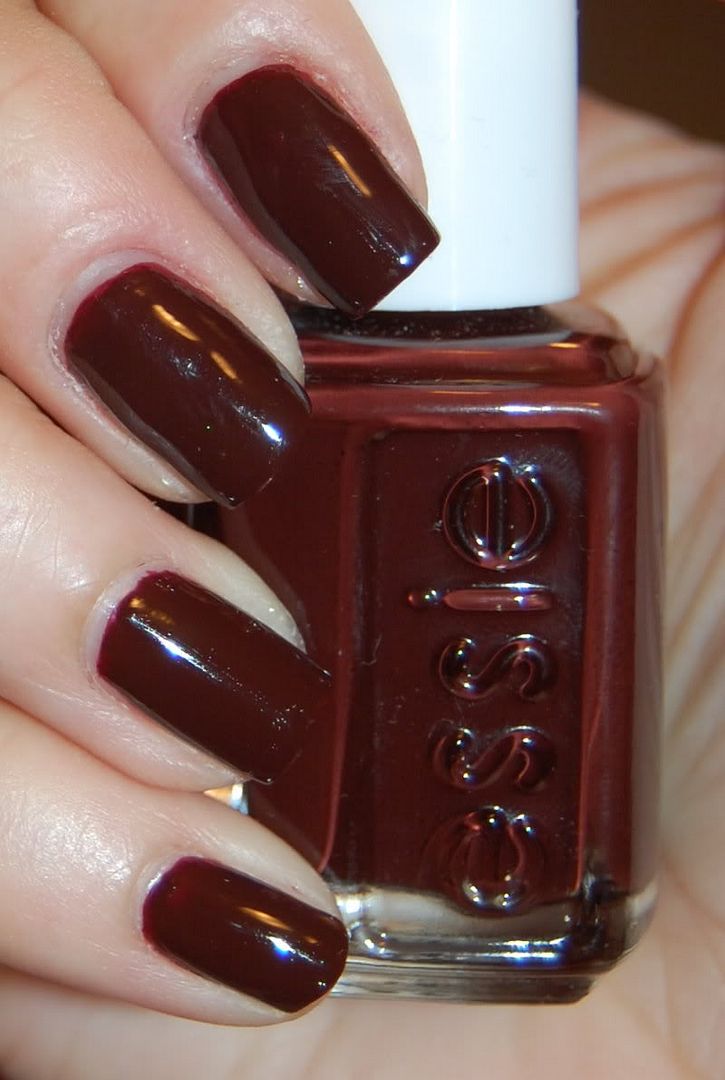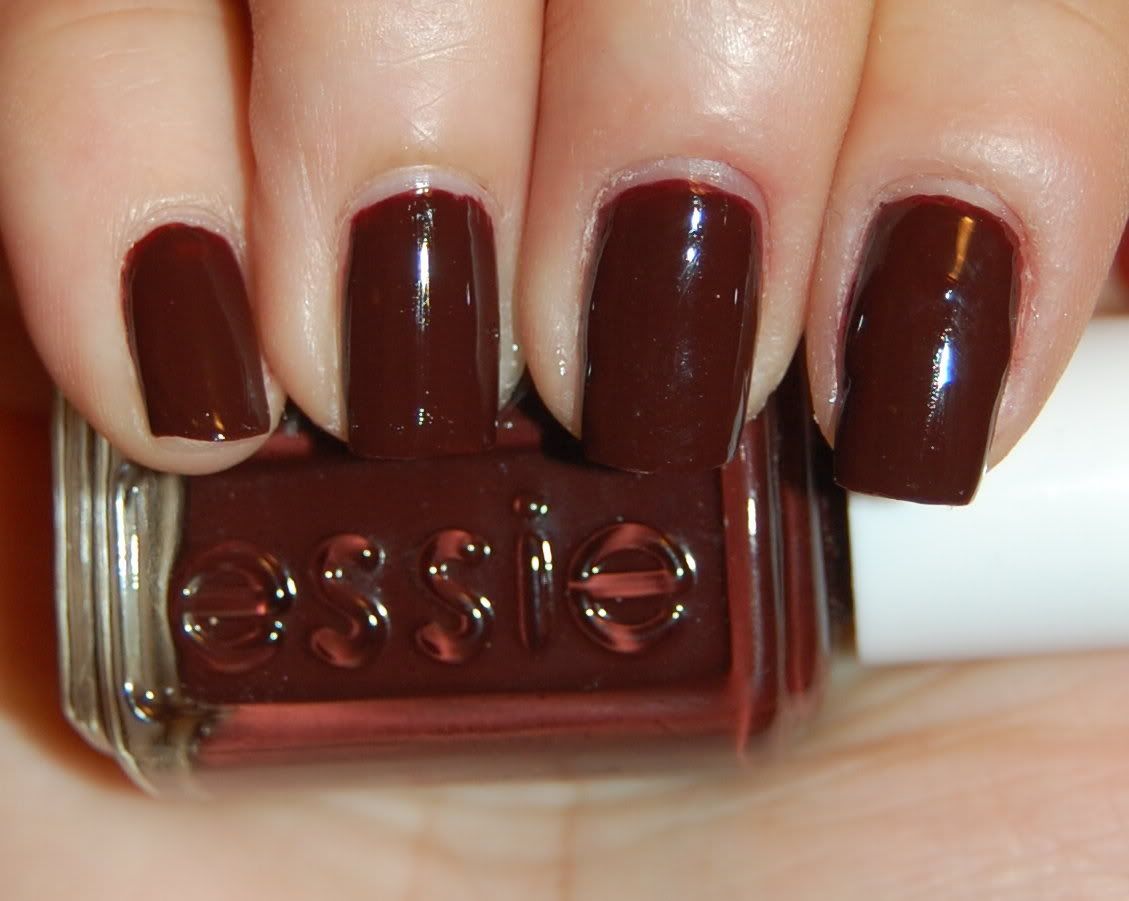 This color applied somewhat sheer, so I am wearing three coats here. It is a deep, warm chocolate brown with a hint of dark red in it. I decided that I wanted to spice it up a little more, so I added some flowers from Konad plate m35 using China Glaze's Robotika polish (I *love* this polish for stamping over dark polishes - it's great!).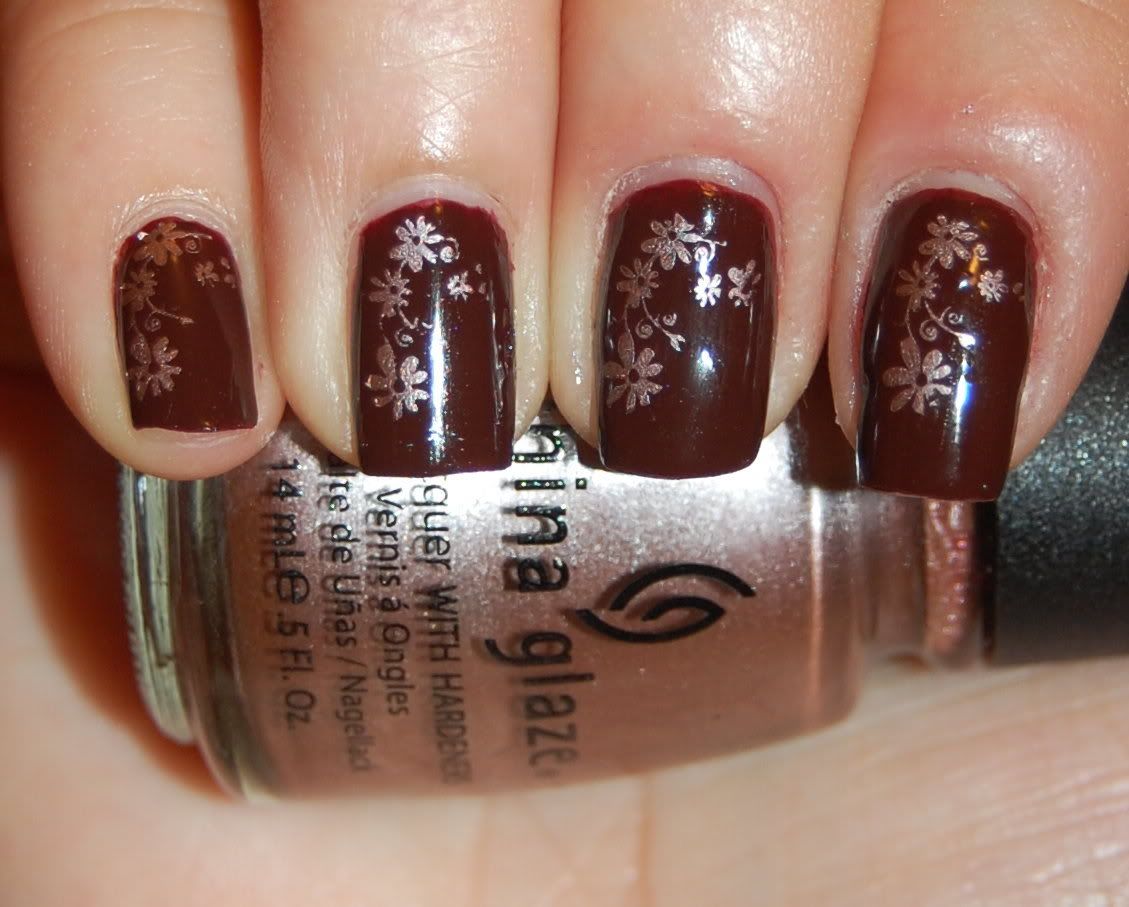 So what do you guys think? Do you like it? I like the contrast of the dark polish and the light, shimmery flowers.