I have a lot of polishes from China Glaze's Kaleidescope Collection. Honestly, I don't know why I haven't tried all of them yet -- they're all deliciously gorgeous! This one is no exception!
China Glaze Tickle My Triangle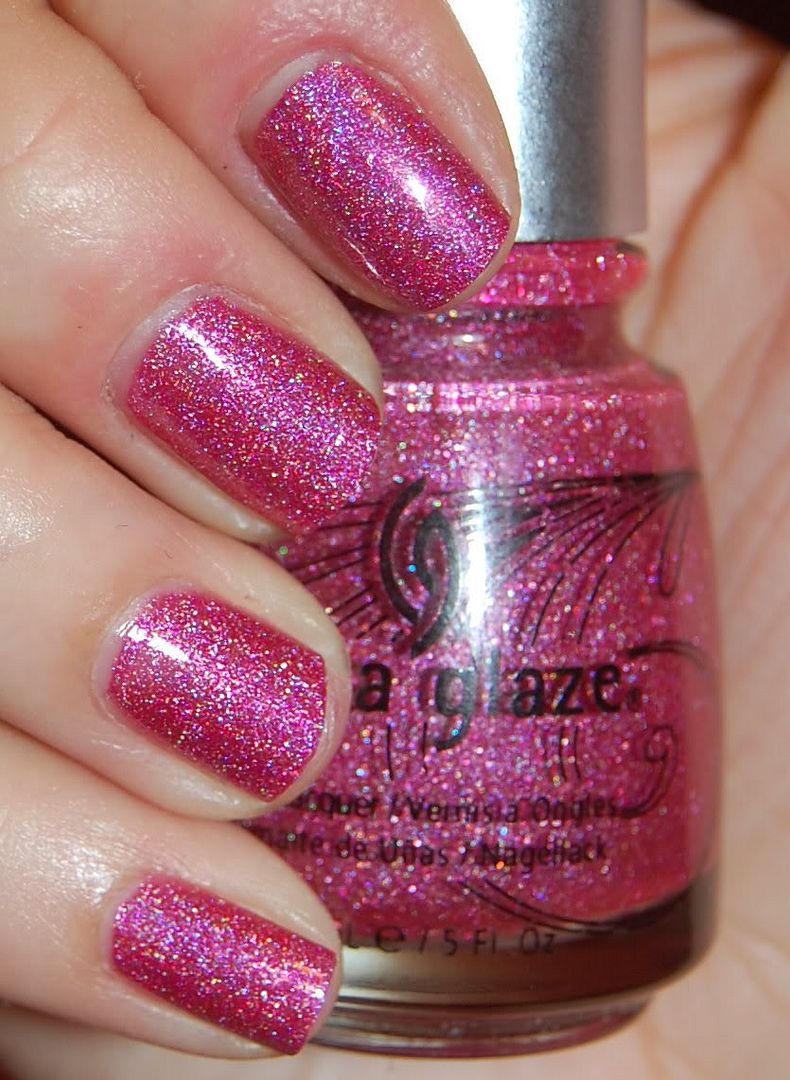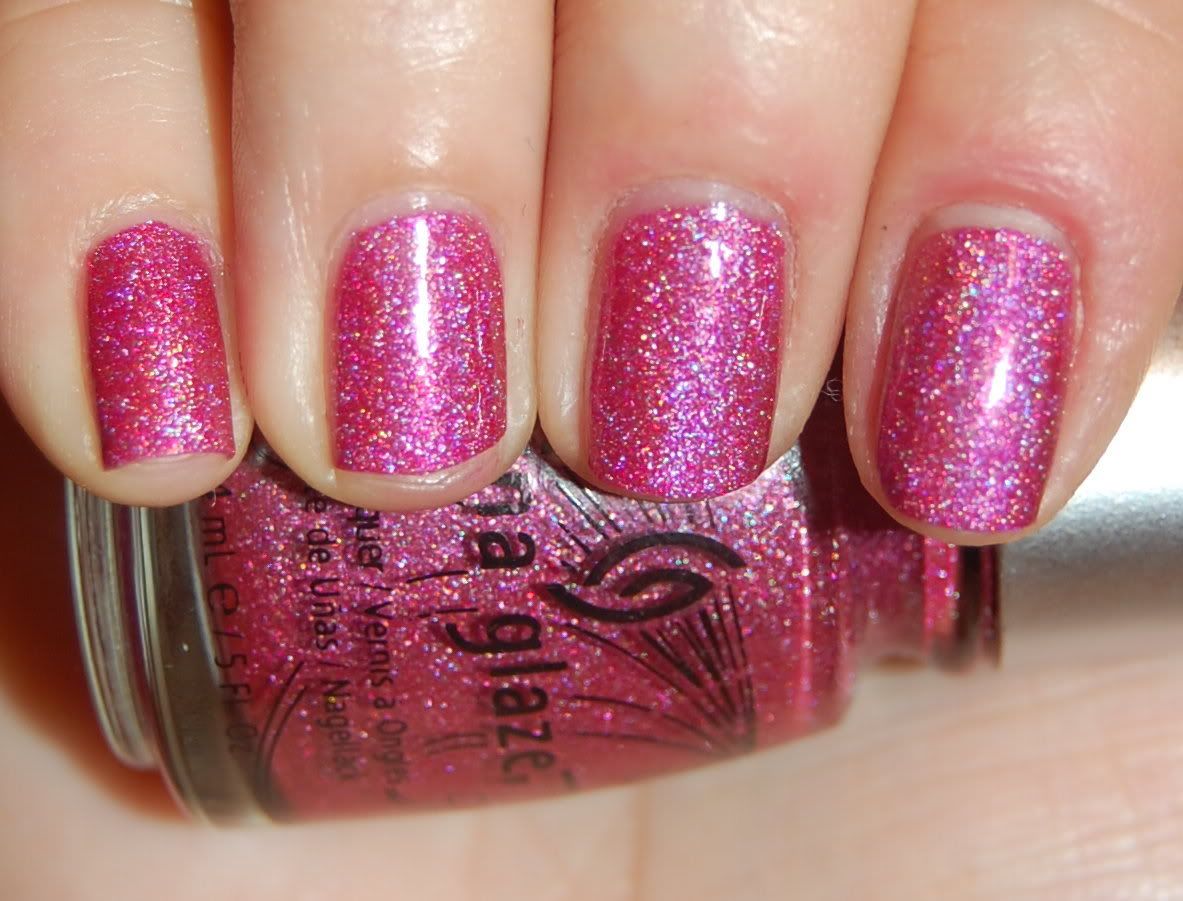 How do you say no to pink and holographic and sparklies? I don't think I can!!! This polish has all three, in addition to a great formula that applied very easily and was opaque in just two coats. I seriously love this color!!! Can you guys tell that I've been on a pink kick lately?? I think maybe it's because of the weather and my eagerly anticipating summer!