I've been lusting after this polish for a while, so I'm glad I was able finally to wear it!
OPI Mrs. O'Leary's BBQ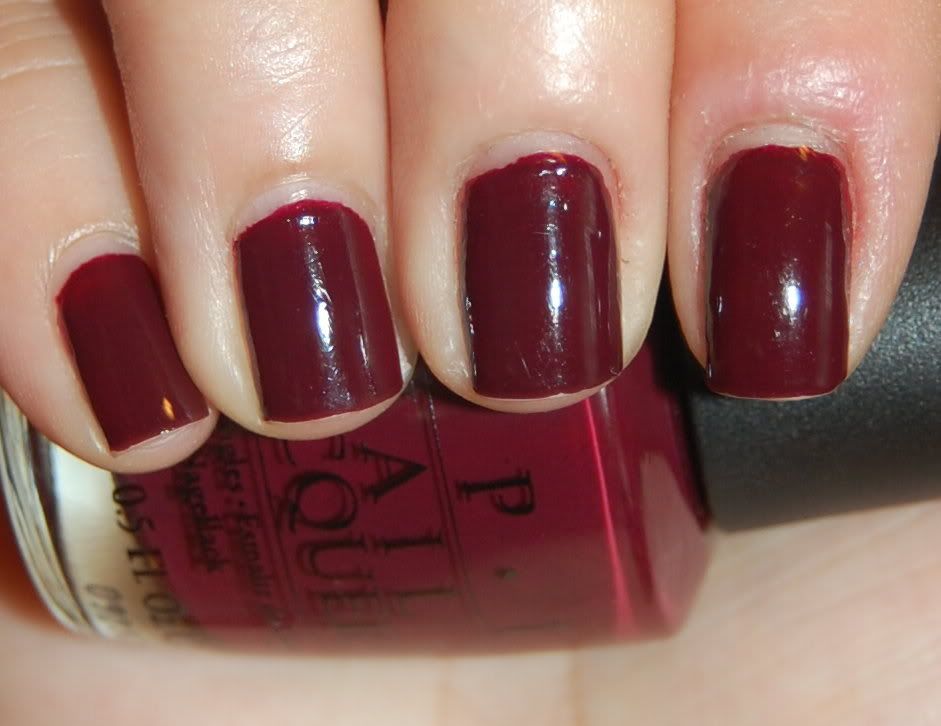 (outdoors, direct sunlight)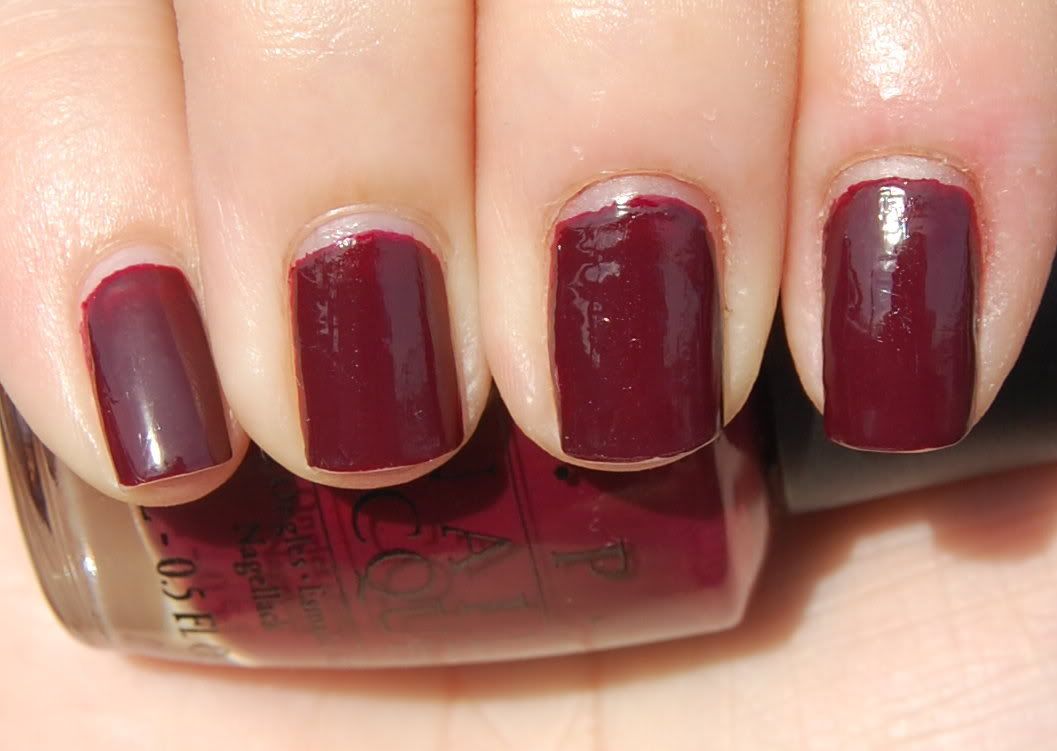 I apologize for the poor condition of my cuticles. For some reason, my index and middle fingers are ALWAYS ragged, no matter how much conditioning or treatments I do. It's the darnedest thing....
I really like this polish, though it doesn't quite remind me of BBQ. It is a deep dark red/purple/brown creme. The formula was great... only required 2-3 coats for opacity. As you can see, this looks much darker indoors than it does outdoors. I'm a little out of season here, because this is definitely a much better option for fall and winter than it is for summer. But, that just means I have another excuse to break it out again in a few months!