Here's another beauty that's been sitting in my pile of "untrieds" for a while now. I figure the recent heat wave would be perfect to try it out!
China Glaze Strawberry Fields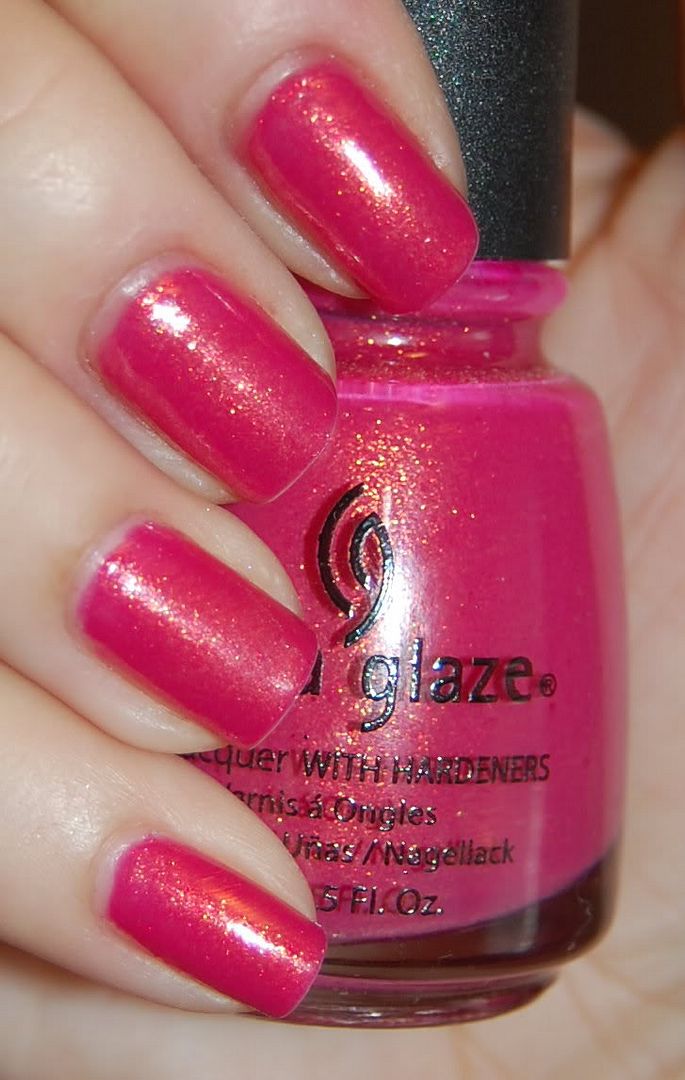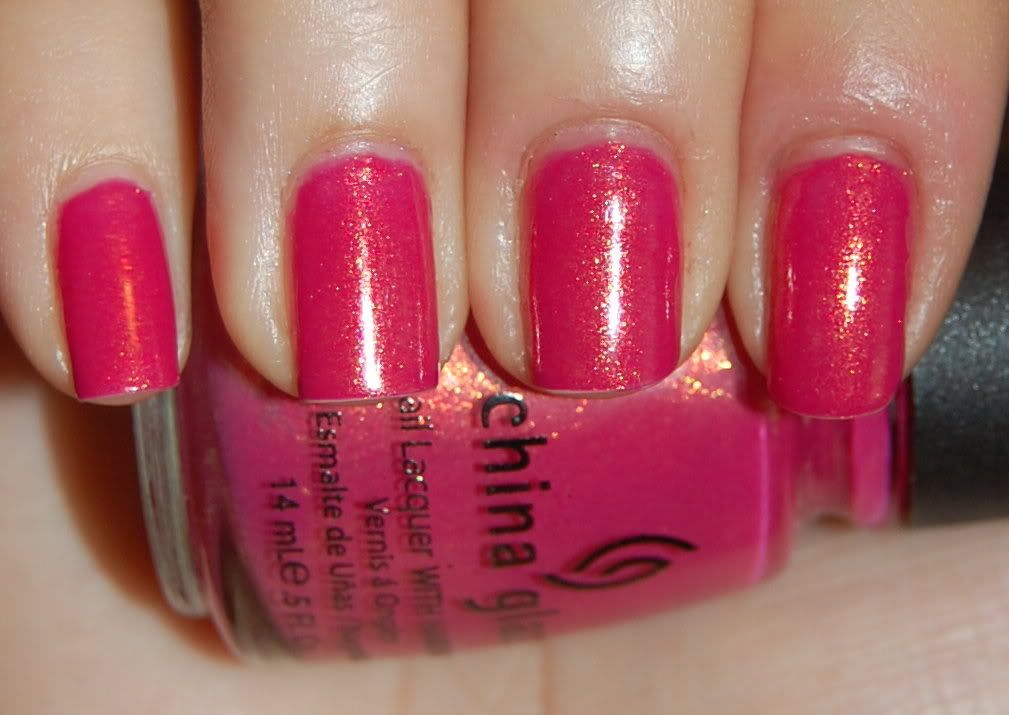 (outdoors, direct sunlight)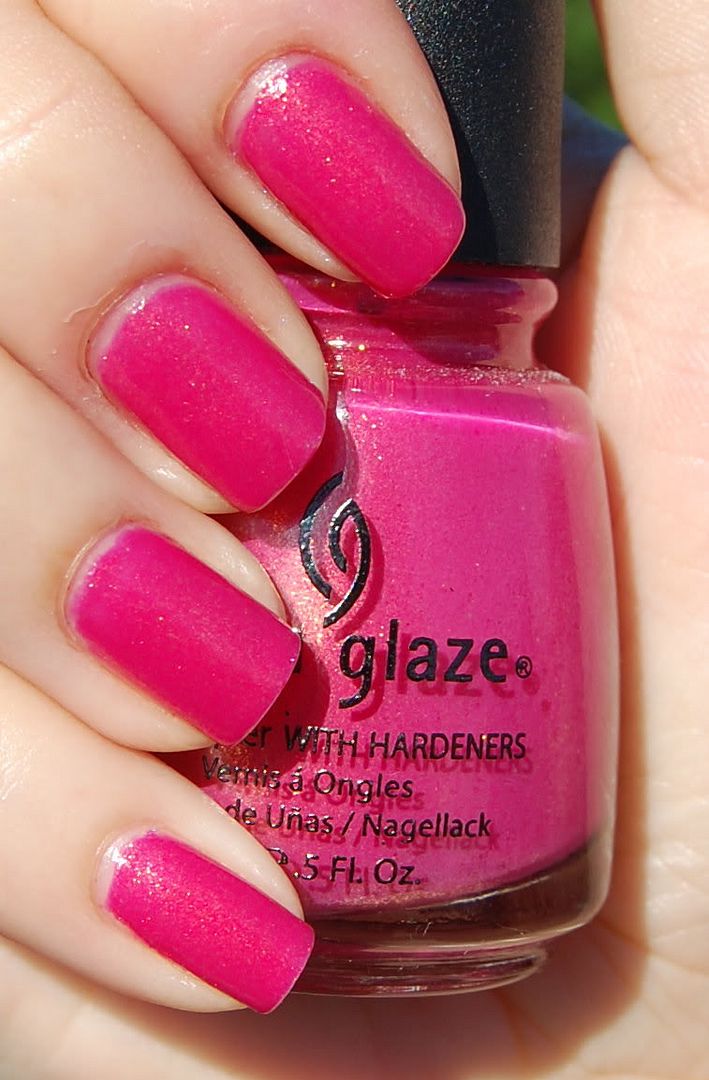 I don't know if it's possible to fall in love with a polish and want to marry it, but if it were, this would be my mate of choice. It just screams "GORGEOUS!" in every possible way. The formula was great, and the color -- OMG the color! It is a medium-colored pink absolutely loaded with gold shimmer. It is a lot more visible outdoors than in, though the flash on my camera did manage to pick up the majority of it. This polish is from last year's Summer Days collection, and it is a must-have IMO.
I will be MIA for the next week and a half. However, in my absence, I've scheduled some posts to go up, so you won't be without me for that long :-) My family is going to Hawaii to watch my little brother get married. His lovely bride is from the Aloha state and that's where they are having their "official" wedding. We will have another little banquet/celebration for them here in a few weeks also. I am SO looking forward to this vacation. My family will probably drive me crazy (as is always the case when we are stuck traveling and living together), but I am so happy for and proud of my brother. He deserves all the happiness in the world, and I'm glad we're all going to be able to be there to witness this blessed event. Not only that, but I've never been to Hawaii before and I am STOKED! We will be in Honolulu, so if anyone has been before and has any ideas/tips of what things are a must-see, please let me know.
P.S. I can't swim, so I can't do any sort of under water activities :-( Also, I am under some physical restrictions, so nothing crazy like cliff diving, skydiving, strenuous hiking, or volcano jumping :-)