I have no idea why I waited so long to try this polish -- I absolutely love it!!!
MAC Seriously Hip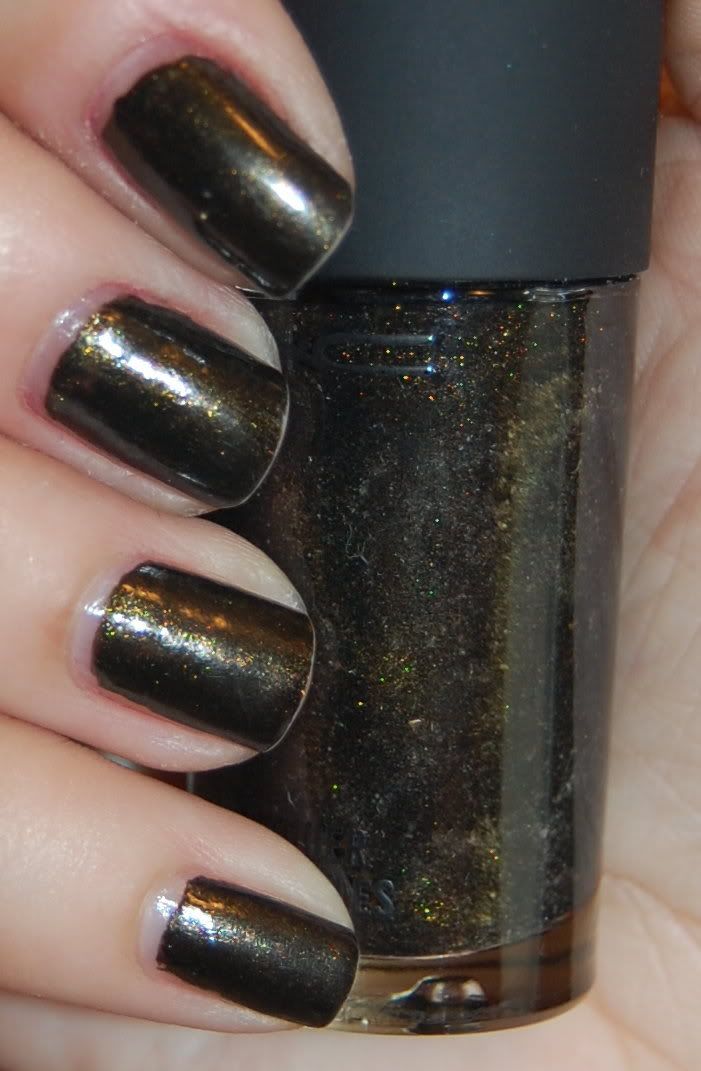 (outdoors, direct sunlight)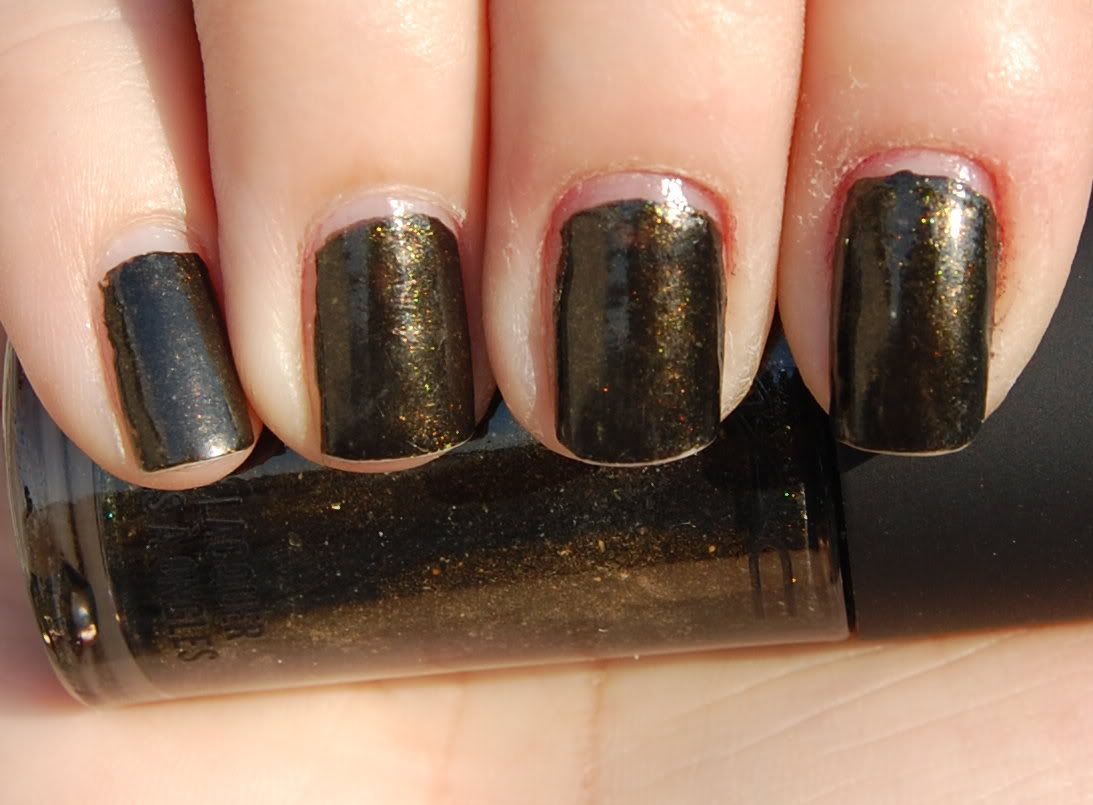 I don't think I can find the perfect words to describe this polish -- the base is a dark, mossy green that borders on almost-black. What makes this polish really pop is the remarkable gold shimmer. You can see microshimmer as well as flakey shimmer as well. Outdoors, it really stands out a lot more. The formula was also amazing -- perfect in two coats, excellent wear (pics were taken after two days of wear), and good dry time. Score another one for MAC!