This polish is from China Glaze's re-launched Wizard of Ooh Ahz Returns Collection. I apologize for the huge chip on my ring finger -- I took these pics wicked late. Oops!
China Glaze The Ten Man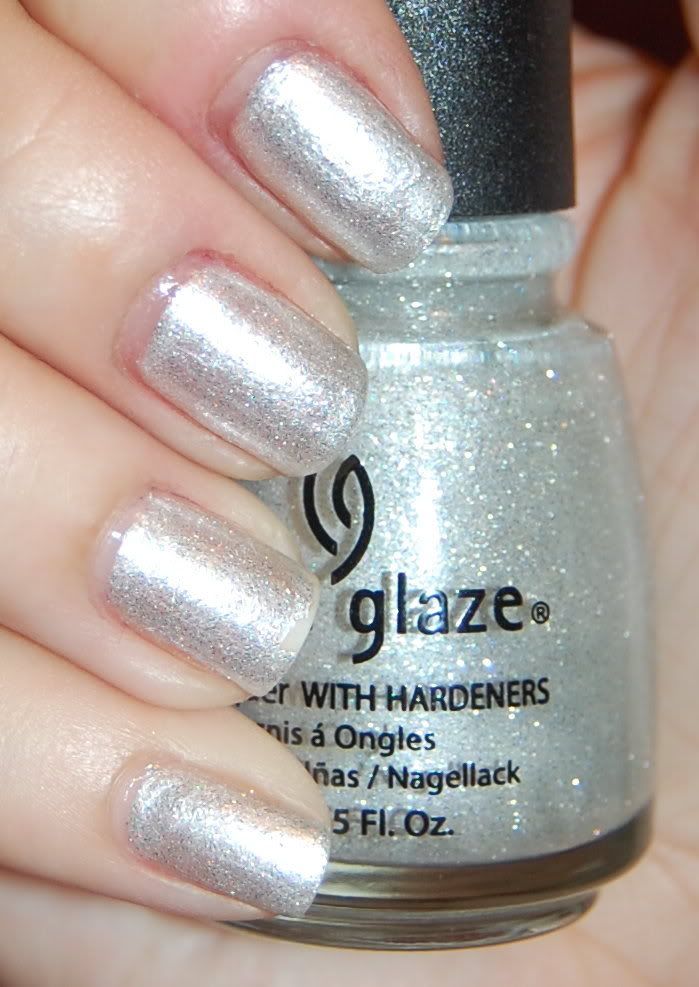 I am wearing three coats here. The polish was a little sheer, so it took a little bit to build up. I really like the color because it is subtle, but packs a lot of glitter without being overbearing. I think this color would be perfect for a night out on the town, or maybe a special occasion, like wedding or prom :-) It's pretty, but not gaudy. WIN!