Here's another polish from the Up and Away Collection -- and a polish that ended up being one of my favorite blues ever!
China Glaze Flyin' High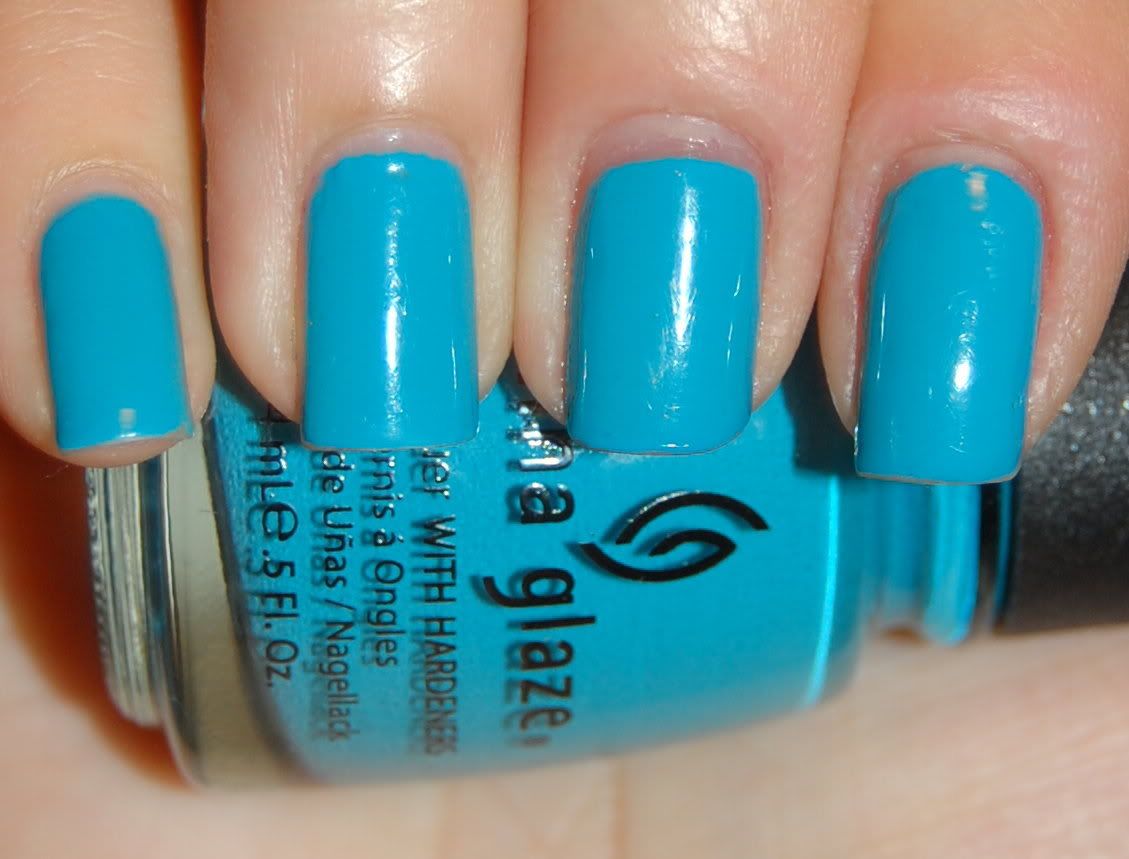 Based on the formula issues I had with the two pinks I tried from Up and Away, I was a little hesitant to try this one, but I'm glad I did! It applied perfectly and was smooth during application (unlike its two pink siblings). I am wearing three coats here, and this blue is definitely gorgeous. It is darker than a Tiffany Blue, but still reminds me a little of it. I probably should have gone the extra mile and done a white Konad design on top of it, but I was a little pressed for time, so I didn't have the chance to. I know Up & Away can be hit-or-miss, but this one is definitely a HIT!