Almost there!!! I'm at 90 followers -- only 10 more before my first giveaway! Woo hoo!!
I am going to cheat on my Designer Series posts today to show you a recent Konadicure.
OPI Here Today Aragon Tomorrow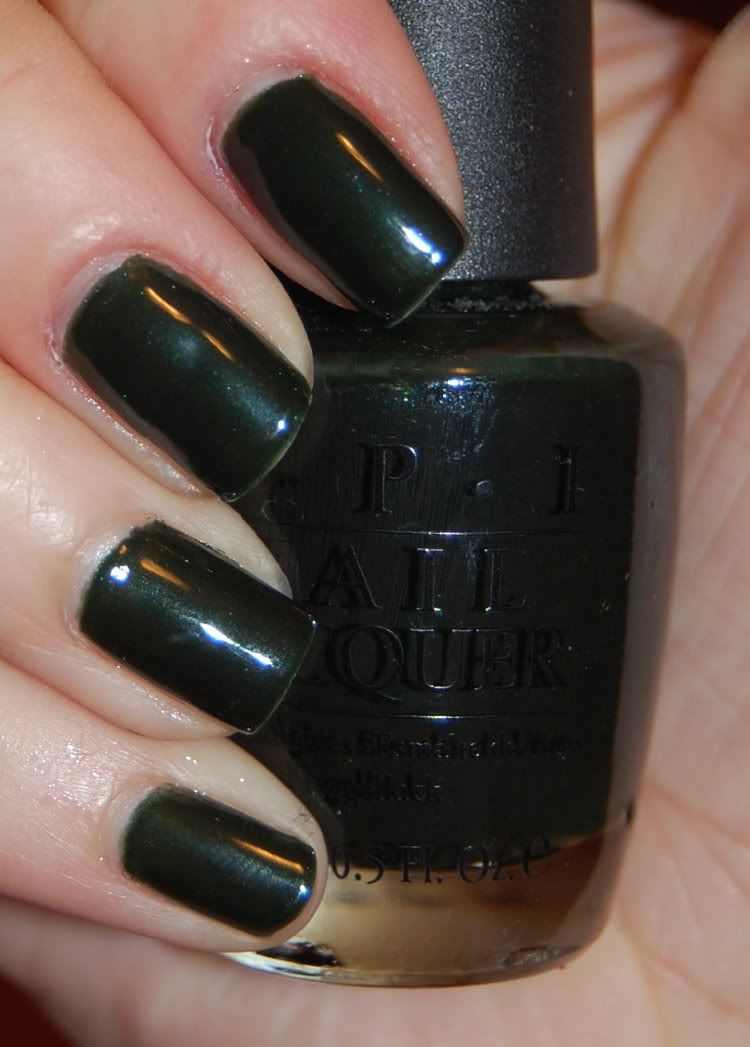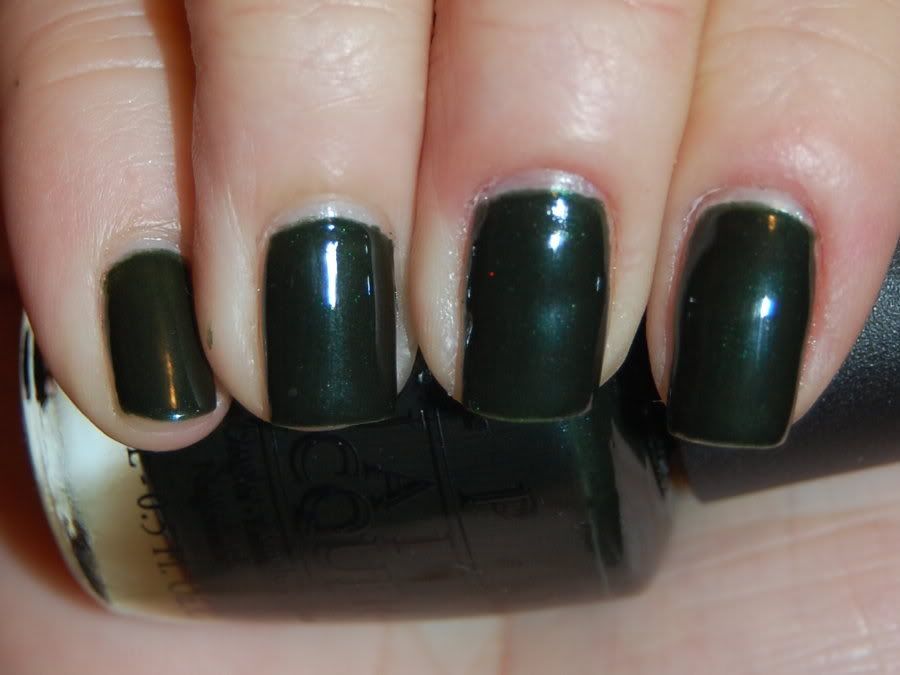 This polish is from OPI's recent Spain Collection. It is a dark green/almost black color. It was surprisingly sheer for a dark color. I am wearing three coats here, and my top coat caused a little bit of pulling on the tips unfortunately. I wasn't completely wowed by this color, so rather than remove it, I decided to jazz it up a bit by adding some Konad and voila!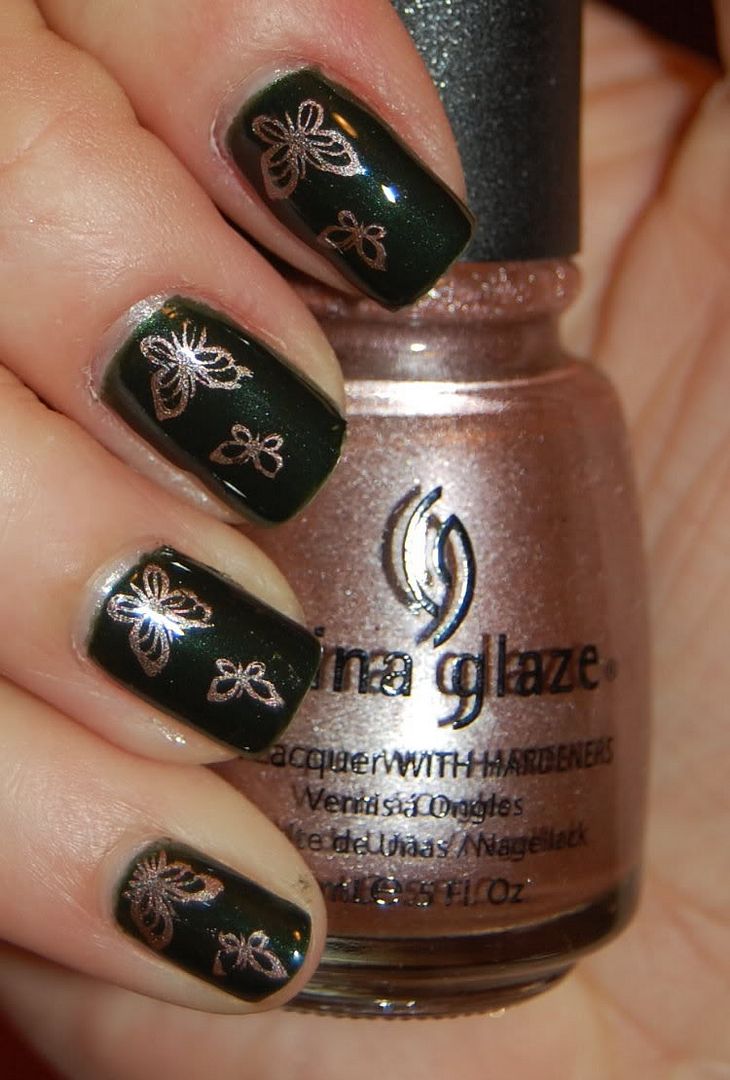 I stamped with Konad plate m36 using China Glaze's Robotika (from the Khrome collection and already featured as a NOTD). I love how Robotika looks when used as a stamping polish. It's gorgeous! I have been getting into Konad more and more lately. My stamping SUCKED at first, but I've since gotten a lot better and have been experimenting with different plates and polish colors. I order all my Konad supplies from either eBay or
OC Nail Art
. Kathleen from OC Nail Art is wonderful! I love her! If you use the discount code "scrangie" you get 30% off your order of $20+. Also, she offers free shipping on those orders, so you really save $$$!