Two more followers!! C'mon guys -- I'm at 98! I need *TWO* more to reach 100 :-D Please help me out. Thank you!!
OPI Designer Series Treasure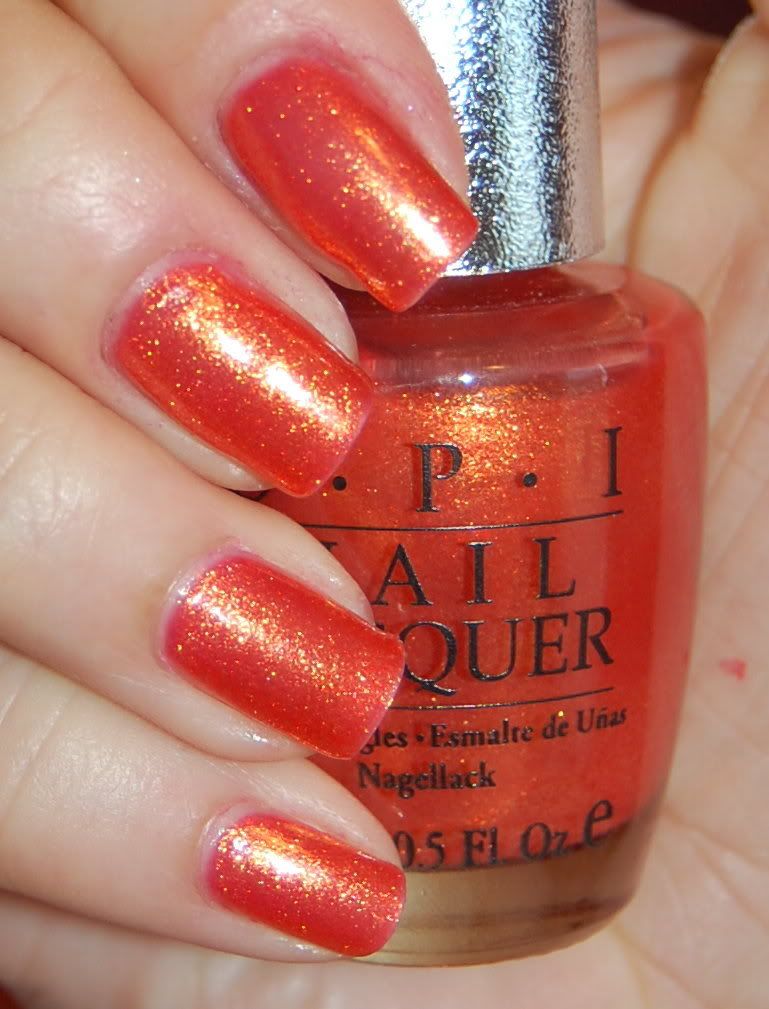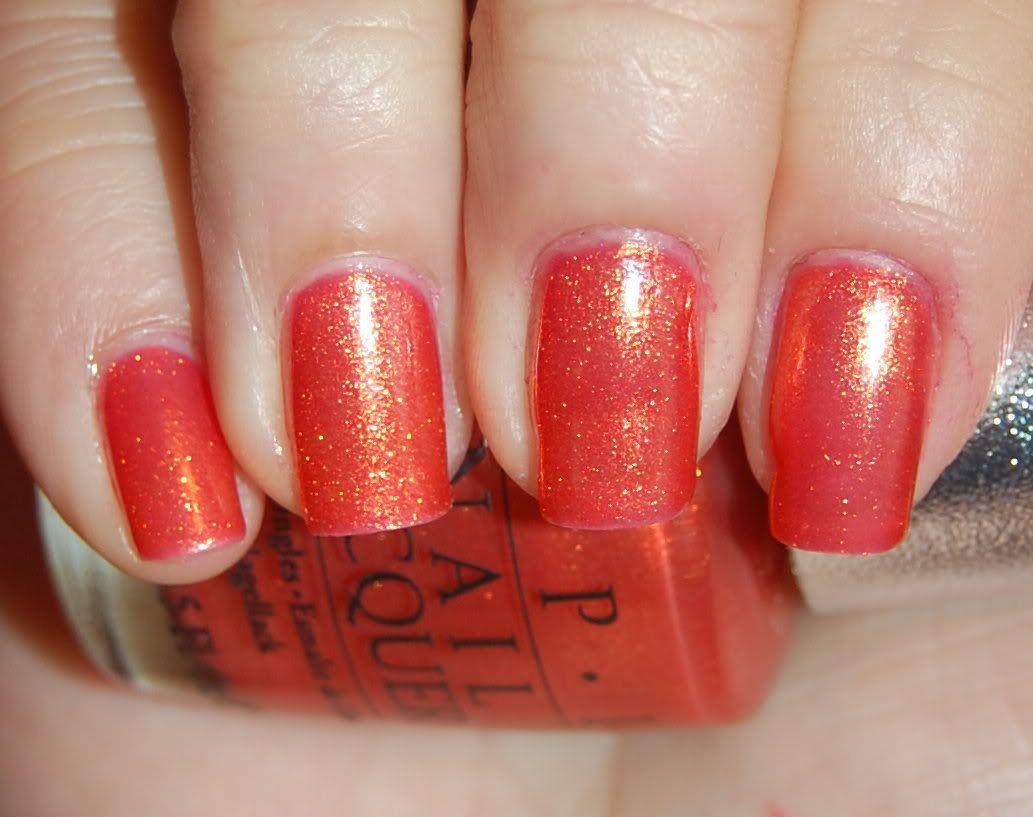 (outdoors, sunlight)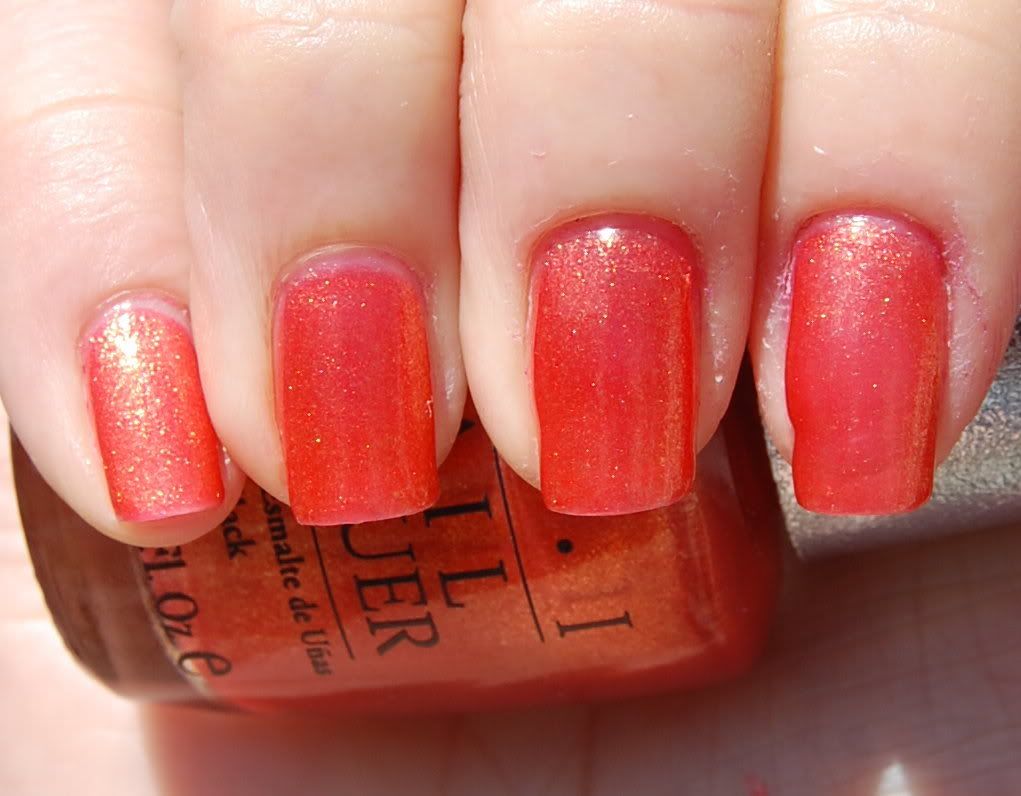 As I start to wind down the Designer Series posts, you'll start to see the ones I saved for last -- and it's not because I like them best... haha. It's most likely because I
didn't
think I would like them, so I avoiding using them. And, that's the case with this polish :-(
When I first got it, I thought I would like it, since orange is a cute color sometimes, but when I opened the bottle to check it out, I noticed the watery, sheer consistency and it turned me off immediately. So, of course I procrastinated when it came to putting it on. I finally got around to it last weekend and as expected, I was disappointed. First of all, I am wearing FIVE coats, and it is still not as opaque as I would like (as you can see in the outdoor pics), and it is also not really a holographic polish, so I have no clue why it is in the DS line. The color is a nice, bright, pumpkin orange, and I like the shiny wet look, but it was such a pain to apply and it took forever to dry (no doubt due to the massive number of coats). I don't think I'll be wearing this one again. Definitely not a fan!